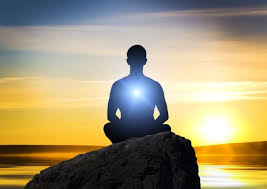 Soul always know what to do to heal itself. The challenge is to silence the mind. Please join us to experience the Power of Meditation. This will be in Hindi language only.
Please register yourself if you want to join this online session. Thanks
Click Here to Join ZOOM Meeting
Zoom Meeting ID - 920 9890 9196
Password - 676116
The host will connect you when the event starts. Please keep your microphone muted and camera off (bottom left of the live screen) so as not to distract the other participants. You can change your view by selecting the Speaker/Grid View options in the top right corner or swiping the screen sideways on a smartphone or tablet.