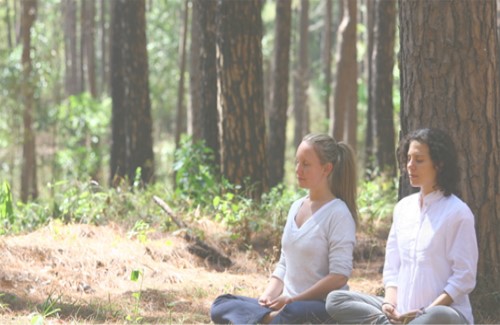 Weekend Residential Mediation Retreat for Busy People
Please register on this website and we will send you the full registration pack with details.
A weekend to redoscover Calm and create a SacredSpace to BE.... Join us for this amazing weekend to recharge and refresh. We will remind ourselves of what it is to nourish ourselves our mind and body and expereince calm.
Retreat Facilitators:
Rose Goodenough, is the co-ordinator of InnerSpace Meditation Centre in Glasgow and has been a student and teacher of Raja Yoga Meditation for 35 years. She is an honest speaker who shares insights from personal refections and life experiences. Her seminars have been described as comforting and powerful.
Marily Gordon, helps to organise events at InnerSpace and has been practising Raja Yoga Mediation for the past 22 years. She is a very active primary school teacher who shares her love for life in everything she does.